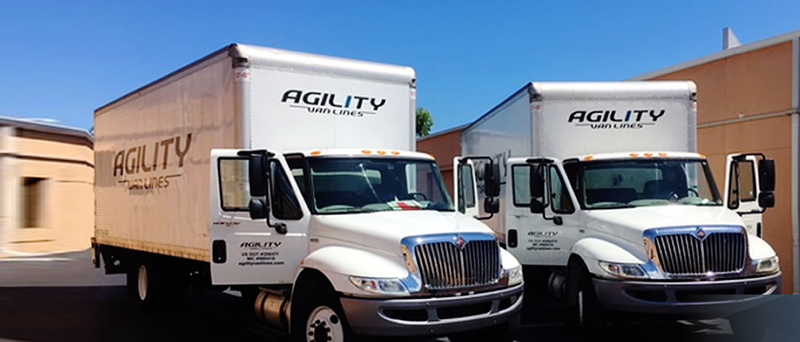 The time has come, you're finally moving to another state. Perhaps you're a college grad ready to support yourself, maybe you're a parent who has a great job opportunity. Whatever the case may be, there's no point in sugarcoating that the next couple of months are going to be stressful. This post is to help alleviate some of that stress by addressing some of the more common concerns that come with moving to another state.
Packing
When it comes to the costs that surround moving to another state, what you pack with you is going to be one of the strongest factors. Packing, shipping, and actually getting your big, heavy furniture through the door (let's not even talk about apartment stairways) are one of the most common aspects that catch rookie movers off guard. Try to be realistic about what will be useful for you when you move to another state. Is your old leather couch really going to be able to fit in nicely with the living room? While letting go of older furniture may be hard, keep in mind that you can sell it online for a good price. Doing so will help with your moving budget.
Getting There
Many assume that the best way to move to a new state is by driving themselves there. Not only does this sound convenient, it also sounds a little adventurous and fun. A lot of that fun will quickly drain once the costs of overnight hotel stays, gas, food, and other unexpected expenses pile up. Moving to another state is already costly, do yourself a favor and research if flying or taking a train to the new state might be better for you.
Keep in Contact With Your Movers
Your movers are going to be carrying a lot of your valuables, and they'll most likely be doing so for longer than a day. Wouldn't it make sense that you and the movers should stay in touch as you're preparing to move to another state? Make sure to get a clear picture from your movers on how the move will be carried out. Make sure that you both have each other's contact info handy. While you shouldn't worry yourself assuming that everything will go wrong, tires can still blow out, storms can still happen, and traffic jams are a national constant. It is good to make sure you can keep in touch with your moving company as you travel across states.
If you are looking to move in or out of South Florida, Agility Van Lines is the premier moving company in the area. We can help get you where you need to be. Contact us online or call us at 800-756-4340 for a free moving estimate today.