Welcome to Agility Van Lines
Putting The Family Back Into Family Moving

We are a family owned and operated moving company. Our DOT number is 2564711 and our MC number is 895410. We have been in Business since 2015 and we are "A" rated and accredited with the Better Business Bureau. Our delivery windows range from 1-7 days, the same crew that picks you up is the same crew we want delivering you. We do not put you in a warehouse unless you are requesting storage. We do not use tractor trailers, we use twenty-six foot box trucks. This will eliminate the need of a shuttle. No shuttle translates into less cost for you. We do not use any third parties or any other moving company to assist us. Agility Van Lines will pick you up and Agility Van Lines will deliver you. Our refund policy is second to none. If you cancel for any reason, your deposit is 100% refundable. Plain and simple. If we don't move you, we get paid nothing. We truly believe that our staff and our customers are our most important assets. Are we perfect? No. Are we proud of the service we provide and accountable every step of the way? Absolutely. Do not shop price alone, moving companies are NOT all the same. Please take a moment to determine if we are a good fit for you and/or the family. Thank you in advance for the opportunity to assist you with your relocation needs.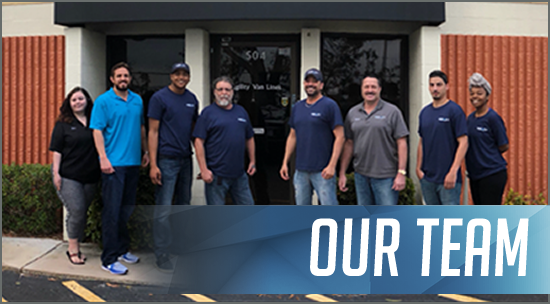 "I just recently used Agility Van Lines for my cross country move. The service was excellent and I would recommend them to anyone!"

"Great service, constant communication, very happy with our move!"

"When I am ready to move my stuff out of storage, I will certainly use these guys again."
YOU WILL RECEIVE A FREE QUOTE EXCLUSIVELY FROM AGILITY VAN LINES. WE WILL NOT SHARE ANY OF YOUR INFORMATION!
We look forward to exceeding your expectations in everything that we do!