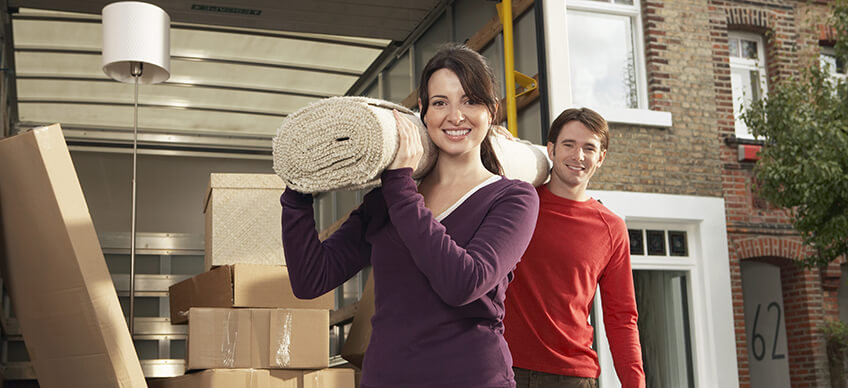 Peak moving season is right around the corner as May is quickly approaching. If you are moving now, you may be able to land a good deal on professional moving services. That is because most people wait until the school year is over to finalize a move. Already know when the movers will arrive? Then you need to follow our top 10 tips for ensuring the best moving day ever!
Inventory Everything
Perhaps the first thing you should do is one of the more time-consuming tasks–preparing an inventory list of all the items you are moving.
Label What to Load
Color-coded labels are excellent for staying organized in a variety of situations. When moving, it helps to choose a color for each room of the house and label boxes accordingly. For example, if you choose green for all the items in your kitchen, label all the boxes that contain those items with green labels. This is an effective method for keeping track for you and the movers.
Label What NOT to Load
In addition to labeling items you want loaded onto the moving truck, there are probably things you don't need the movers to transport, such as urgent items you need immediately upon arrival to your new home (change of clothes, toiletries, laptop, medications). Mark these clearly and keep them away from everything you do want loaded so as not to confuse the movers.
Trash All Trash
Before moving day arrives, it's a good idea to throw out as much trash as you possibly can. This trash is sure to accumulate the day of moving, so make a plan for last-minute rubbish. Any flammable items are not likely to be loaded. To be sure what can be and what cannot go on the truck, ask your moving company in advance for a list. This way, you are not trying to eliminate things last-minute that you cannot bring along.
Create Walkways
There will be a lot of coming and going on moving day. To keep movers safe and efficient, make sure they can get around your house easily without obstructions.
Detailed Walk-Through
When your movers arrive, they will do a walk-through of your home to get an idea of what needs to get moved and where everything is.
Keep Kids Entertained
For some families, children can be a setback on moving day, particularly younger children. Kids are prone to boredom and getting in the way when they don't quite know what's going on. As a parent, you can probably guess how your children will behave on moving day. If it helps, have a grandparent or babysitter take care of them during the loading process. Keeping them entertained lets you focus on the move.
To Tip or Not to Tip?
The decision to tip is completely up to you, and is not mandatory. If you would like to tip for exceptional service it will be appreciated.
Agility Van Lines aims to make your move the best move ever. Give us a call today.