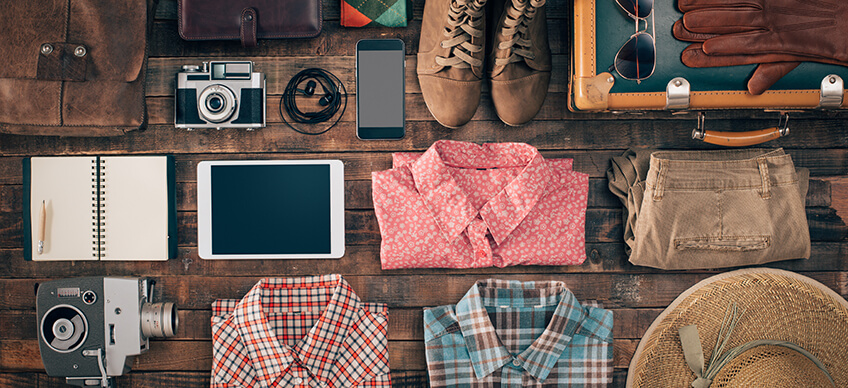 When packing for a big move the closets are some of the last areas that you purge. Before you go shoving as much as you can into whatever boxes you have left, we have some tips for an easier approach.
Size Down
The first thing you should do when preparing for a move is to separate items for donation. There are probably a few pieces in your closet right now that you have not worn in years just wishing to be put to use. Gather as many items as you can collect that you no longer fit in or need and schedule a donation pick up with a preferred charity. This not only lessens the amount you need to pack, it saves your new closet space and is an environmentally-friendly solution to getting rid of unwanted clothing.
For clothing that is not in wearable condition, however, it is not a good idea to send them to a charity or homeless shelter. It's also best not to throw them out, not just yet anyway. Old clothing that is faded, stained, or worn out is great to pack fragile items such as decorative glassware, picture frames, or even tableware.
Sort Clothing By Seasons
While you have your clothes laid out to decide what you need to get rid of, it's a good idea to sort what you want to keep by season. Keep clothing in storage boxes or pack into a series of smaller boxes and then label the boxes by which season the clothes are appropriate for. Using smaller boxes helps lighten the load, as the weight of clothes adds up surprisingly quickly. Be sure to neatly and flatly fold your clothes to optimize the space, or you can even bundle your clothes into tight rolls if you don't mind crinkling the fabric. A good trick is to fold or bundle clothing inside out to reduce the crinkling. You can also sort your clothing by the purpose, such as having one large storage bin reserved for jackets and a smaller one for your undergarments.
Utilize Luggage
For clothing and other necessities you will need immediately upon arrival, pack them into luggage as you would when packing for a trip. Keep the heavier items at the bottom, such as jeans, pants, and jackets and place light shorts, tees, knits and dresses on top. You do not want to pack suitcases too tightly or pack delicates this way; this method is best for clothing that can stand to get a bit wrinkled and can be ironed out later on. If you are moving to a location that is not far away, move your least favorite or least urgent pieces first. For example, you will always need your winter clothes; but if you are moving in the peak of summer, get those bulky items out of the way first.
For further moving assistance or a FREE QUOTE, contact Agility Van Lines today. at 800-756-4340.