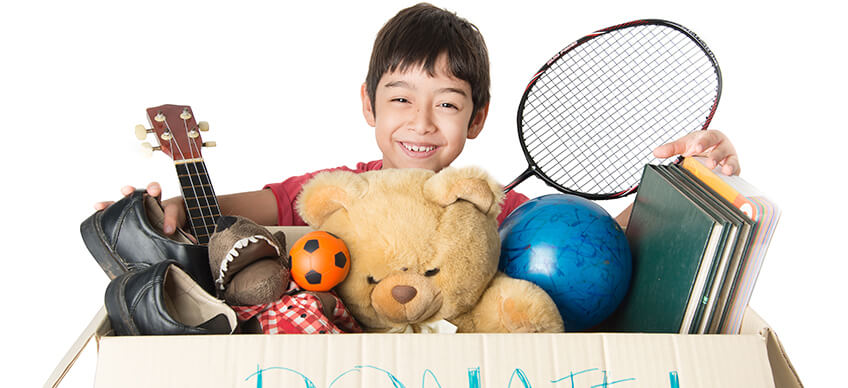 You just found out you are going to need to move within the next year, so what do you do? Whatever you do, don't panic. With months to go, we have provided a timeline for you that should help you stay on track. Taking care of these now is sure to save you plenty of time when crunch time arrives sooner than you expect.
2+ Months Prior to Moving Day
There are a few things that would help you in the long-run if you do them at least 2 months ahead of moving day. It is important to get a head start on things like purging belongings you don't need/ want/ use, looking up moving companies in your area, and taking care of family matters like your kids' school records.
Purge, Purge, Purge
Clearing out your home by disposing of unwanted, unneeded, or unused items is a ritual that is best performed on a monthly basis each year. This way, things don't unnecessarily pile up and take up space. But if you haven't maintained that habit, now you have no choice but to get to it! Think beyond your closet and consider things that stand idle in every room of the house; the kitchen and garage are good places to begin your scavenger hunt. A good tip to keep from being overwhelmed is to work on one room at a time.
Research
Now that you know you are moving, it's time to start getting recommendations and doing your research on moving companies. A reputable moving company like Agility Van lines can provide a free quote over the phone.
During the estimate, we analyze your moving needs and how much stuff you're looking to take with you. A strategy is developed to ensure a quick and safe transport of items from the home and into the truck. Estimates should be received in writing and you should always check for a US Department of Transportation number on the estimates. Licensed carriers are the safest bet, especially when you are moving cross-country.
Organize information
Finding a good moving company can require extensive research and long hours of web surfing, phone calling, and emailing representatives for answers to the hundreds of questions you didn't know you'd have. Make the time worthwhile by organizing all the information you acquire into a file folder or a binder. Use this file to keep track of each company and estimate you consider. You can also keep receipts and an inventory sheet of everything you own. Be sure to use colorful dividers to make it easy to navigate.
Transfer School Records
If you have children in the school system, be sure to let their teachers and administrators know they will be moving within the next year. All school records must be received for your children to attend school the following year in their new town.
When you need reliable movers, look to Agility Van Lines to handle your residential relocation. We have been helping families of all sizes move in and out of the region for years. Whether you're moving a small apartment or an entire estate for a large family, no move is too big for us. Call 800-756-4340 for a FREE QUOTE today.