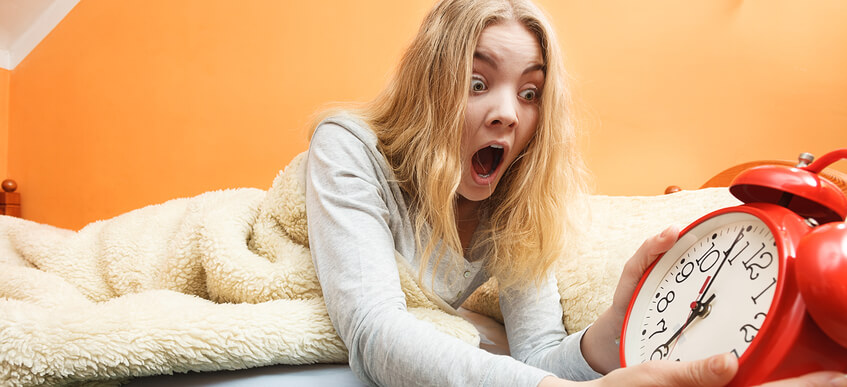 Moving Day Crunchtime is officially here with 2 weeks left to go! This is the time to wrap up any loose ends before the big day arrives. If you haven't been following our advice lately, then now is the time to PANIC!
2 Weeks Before Moving Day
With only two weeks left, the more arduous tasks like packing and preparing have most likely been resolved. Your final tasks are sure to be much less stress-inducing, but they are still important.
Request time off from work
In order to be present on moving day you won't be able to dedicate your regular hours at work. Even if you are not fully employed, whatever work responsibilities you have will need to be put on hold for at least one full day to complete the move. Ideally, taking a few days off the week of your move will help you settle in.
Perform some vehicle maintenance
The thought of checking your car in for a tune up may not even cross your mind; but the fact is, especially if you are moving to a new climate, you may be overlooking necessary services. If you are driving up to your new residence with your vehicle be sure to inspect the brakes, tire tread, tire pressure, among other things vital to keeping you safe on the road.
Empty your safe deposit box
If you keep valuables in a safe deposit box or storage unit, now is a good time to pick them up.
7 day countdown
Prescriptions check
The next few weeks are sure to be hectic and disorienting. You may not even find your favorite outfit for a month! Simplify your near future by stocking up on prescription medications and OTC drugs like cold and allergy medicine that you can have handy in case symptoms flare up. The last thing that you want this close to moving day is unexpected errands.
Start packing…suitcases
All your heavy packing should be complete or nearly complete at this point. What you should have left to pack is a few essentials to get you through the next few weeks without going into a box-tearing frenzy.
3…2…1
With just a few days before moving day, you need to complete the basics as if you were going away for a long vacation. If you are taking your refrigerator for example, be sure to empty it, clean it, and defrost it with at least 24 hours to go. Confirm with Agility Van Lines the time they will arrive and any other details you need to know in advance, such as where they will park and who to expect. Have directions to your new place handy for the moving crew and give your contact information.
Agility Van Lines is South Florida's premier moving company! Whether you're moving an entire estate or a cozy studio apartment in Fort Lauderdale, we get you where you need to be. Call 800-756-4340 for a free moving estimate today.