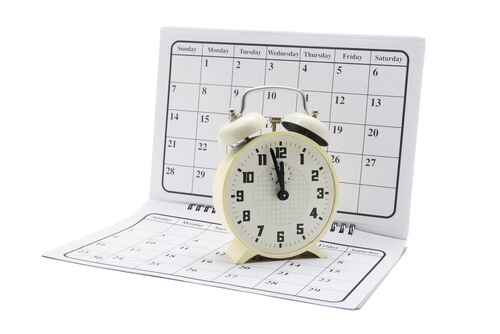 That big move that you found out about earlier this year is approaching, and you have just a month or less left to go! Now is the time to take care of some very important business so you won't go into panic mode when the big day is only a week away.
Six Weeks Prior to Moving Day
When you have this much time left, it may still feel like you have plenty of time to get things done. However, the longer you wait, the more you'll have to do when there just isn't enough time to get it all done in an orderly fashion.
Collect supplies for moving
Boxes, industrial-sized bubble and plastic wrap, tape, permanent markers, labels, moving blankets, and specialty containers like wardrobe boxes are all things you should start ordering now.
Use it up
Perishable foods and any products that you only have a bit left can be used up at this time. Try to steadily use all the food in your freezer and limit how much frozen foods you continue to buy so you won't have to throw a ton out when it's time to move.
Take new measurements
If you plan on taking all your furniture, it's a good idea to go to your new home and measure all doorways and room dimensions to make sure the furniture will actually fit.
Just One Month Left…
Choose your moving company
Select a company like Agility Van Lines to move you across town or across the country. Get written confirmation of your moving date and all costs associated with the move. By this point you should have established some sort of moving budget.
Start Packing
Depending on how much stuff you own and plan to take with you, you can start this step even earlier than 1 month before a move, but never with less (unless you really want to challenge yourself).
Start packing items you rarely use, such as specialty cookware and household gadgets that are not utilized on a daily or even weekly basis. Take notes of particularly valuable items such as computers and home entertainment systems. These may require additional insurance from your movers.
Label EVERYTHING
Clearly adding labels to each box will keep your move under control. A creative solution is to color code labels for boxes based on what room the belongings inside belong to. When you arrive at the new place, just put all the boxes in their corresponding rooms. It makes it much easier to unpack.
Change your address
At your local post office you can fill out a change-of-address form, or you can find forms here. You may receive mail for a while after you have moved. If you have a friendly neighbor, see if she may keep an eye out for any packages that may be dropped off at your old home for at least two weeks.
Tell everyone
Well, maybe not EVERYONE, but definitely alert banks, insurance companies, and your employer that your address has changed. This also applies to any magazines and newspapers you have subscribed to, that is if you wish to continue receiving their content!
At Agility Van Lines, moving is what we do! Whether you're moving a full 5-bedroom residence or a tiny studio apartment, we get you where you need to be. Call 800-756-4340 for a free moving estimate today.